As I was instructed by Lord Megatron, I Lugnut, took a group of bots out to explore an area of the planet known as "Chain of Lakes Park". With me on this mission was Blitzwing, Thundercracker, Crowbar and…..Starscream. Our first order of business was to get a quick survey of the area.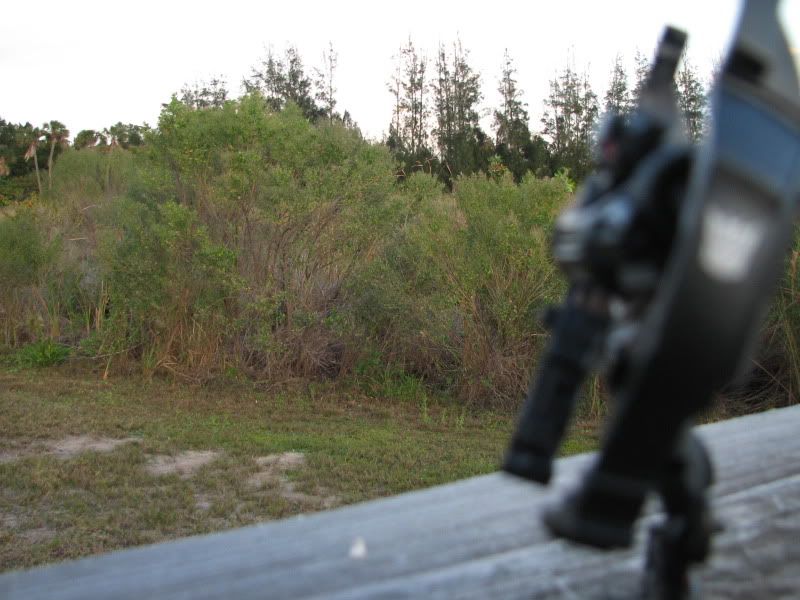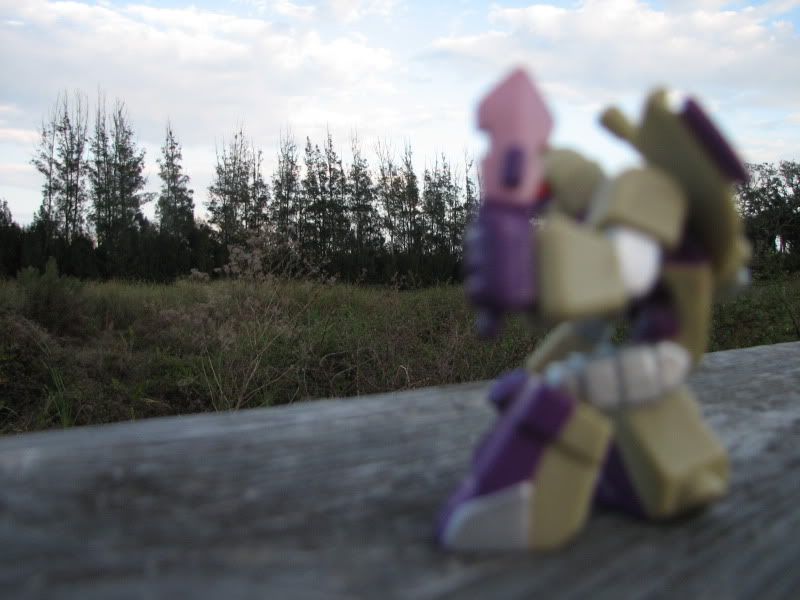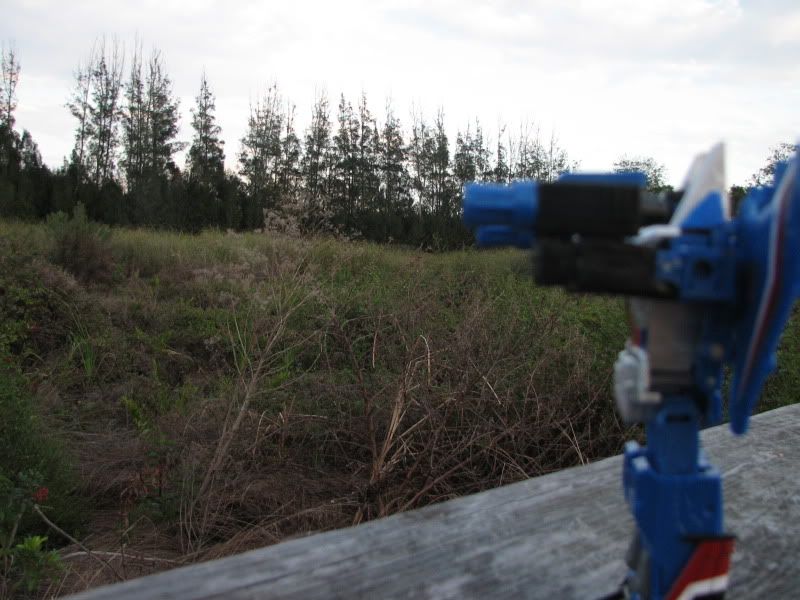 We were unimpressed.
Eventually, Starscream's constant whining became a to much for Thundercracker to handle.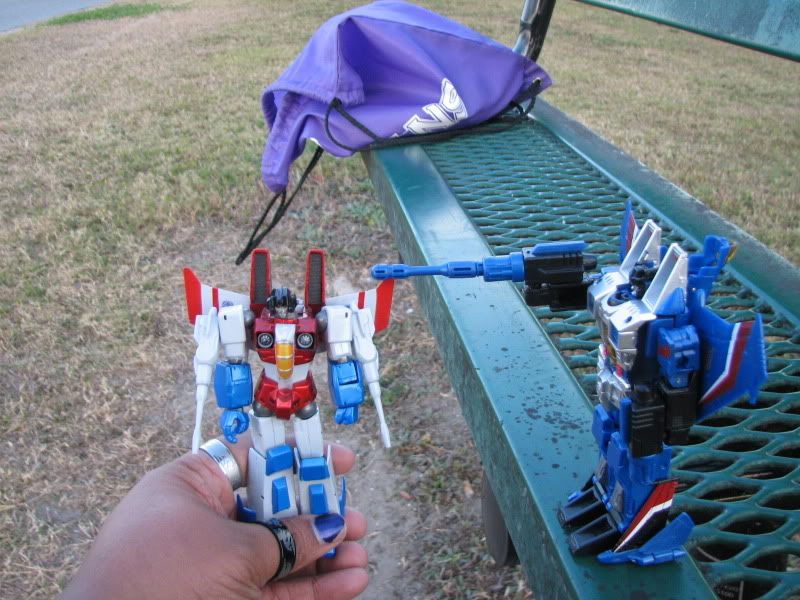 Things were beginning to get out of hand, and I was forced to take measures.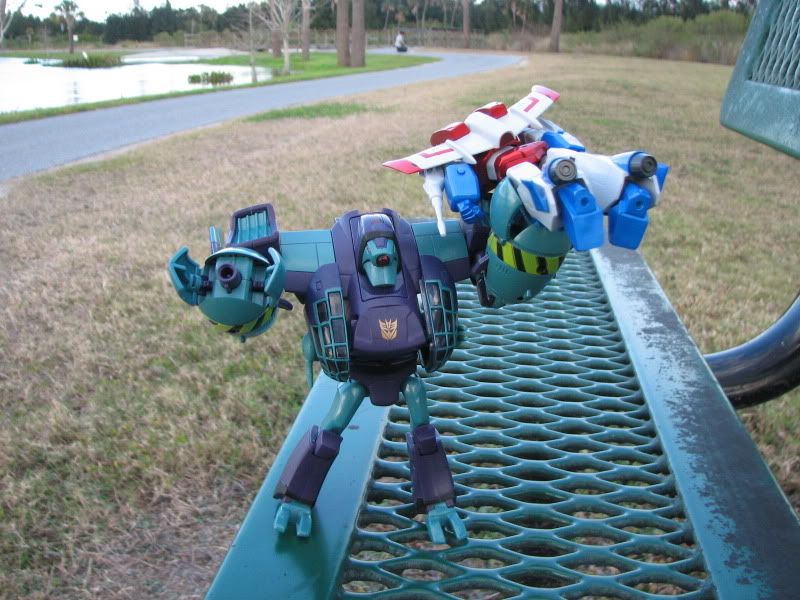 Unknowing to us, we had been followed by another bot, who was unwilling to let me administer chastisements.
After things where settled with Trypticon, and we convinced him we WEREN'T going to rip Starscream's spark out….today…..we continued on with our mission coming to what humans refer to as a 'playground'. We tested some of the equipment of this playground, which seemed to include a scale. Trypticon was loyal enough to assist us.
It took all of us, however, to balance out the weight of Trypticon.
Next we came to what seemed like a launch device, although I was unable to work out how the machine operated.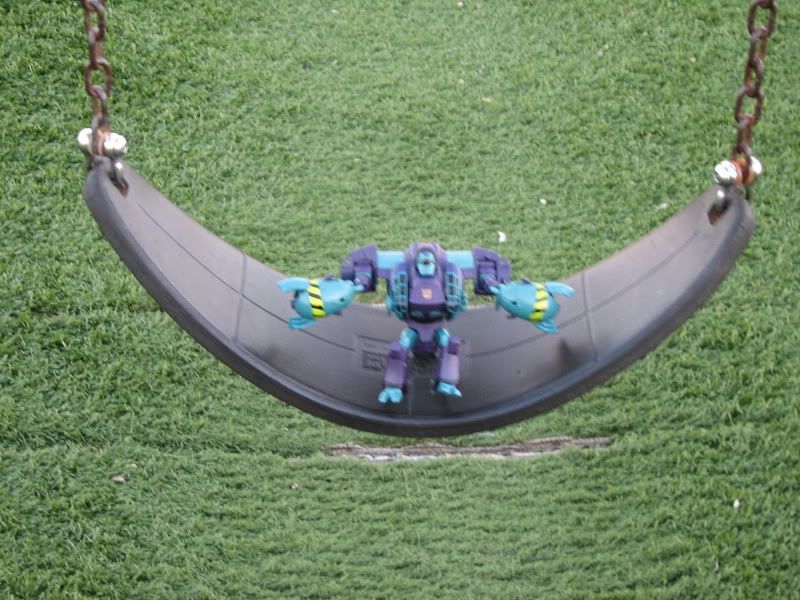 Failing that, we lastly came upon what seemed like yet another launching device. Shooting Lord Megatron's glory to the sky, I made one final attempt to operate human technology before gathering my team and heading back to base.